Callico is TEKLIA's ultimate web platform for document annotation. Designed to handle both scanned images and text, Callico is your go-to solution for efficient, accurate, and collaborative annotation. Adapted to a wide range of industries and use cases, our platform is perfect for professionals seeking to streamline their document annotation workflows.

Experience the power of Callico first-hand by participating in a real annotation campaign : visit callico.teklia.com or contact us for creating your own annotation campaign
Callico is open-source : https://gitlab.teklia.com/callico/callico
Key Features:
Dual-view Annotation: With Callico, you can seamlessly view and annotate scanned images and text side by side, making it perfect for OCR and HTR training, document layout analysis, and named-entity recognition.
Collaborative Platform: Invite your team members or volunteers to work together on open or closed campaigns, boosting productivity and promoting effective organisation.
Multi-purpose Annotation: Our platform supports a diverse range of tasks, including text classification, manual transcription, layout annotation, and information extraction, making it a versatile solution for any professional.
AI-assisted Annotation: Callico harnesses the power of AI to provide smart suggestions and automate repetitive tasks, speeding up the annotation process and improving overall accuracy.
Customizable Workflows: Tailor Callico to fit your organization's specific needs with customizable workflows and annotation templates, ensuring a seamless integration into your existing processes.
Data Security: We prioritize the security of your data, offering robust encryption and strict access controls to keep your sensitive information safe and secure.
Cloud or On-Premise: Callico offers the flexibility to be deployed in the cloud or on-premise, catering to your organization's infrastructure and security requirements.
Discover Callico's Six Annotation Modes:
Unlock the power of efficient document annotation with these versatile and user-friendly modes designed to enhance your data processing capabilities:
Image classification: effortlessly categorize images with predefined classes, making it easy to organize and analyze your document visually.
Document structuring: annotate the physical structure of documents by defining their constituent elements, ensuring a clear understanding of the layout and organization;
Text transcription: accurately transcribe printed or handwritten documents with versatile options, such as line or page view, for a smoother transcription experience;
Named-entity on text: identify and categorize named entities within the text, including their position and type, enhancing your document analysis capabilities;
Meta-data: define and extract metadata associated with document pages, such as topics, entities, and reference numbers. This mode allows you to identify essential information without the need to associate entities directly with the text;
Logical structure: establish the logical structure of documents by grouping elements together, such as defining a newspaper article by combining the title, text, and images, resulting in a more coherent and organized representation.
---
Industries we serve:
Financial Institutions
Legal Professionals
Healthcare and Medical Institutions
Government Agencies
Educational Institutions
Marketing and Advertising Agencies
Media and Publishing Companies
Non-Governmental Organizations (NGOs) and Non-Profits
Research and Academia
Read more :
Get Started with Callico Today!
Ready to transform your document annotation and analysis workflow? Sign up for a free trial of Callico and experience the difference firsthand. Our dedicated team of experts is standing by to assist you with any questions or concerns you may have. Join the growing list of satisfied customers who have chosen Callico as their preferred annotation tool, whether in the cloud or on-premise. Try Callico today and unlock your team's full potential!
They already use Callico: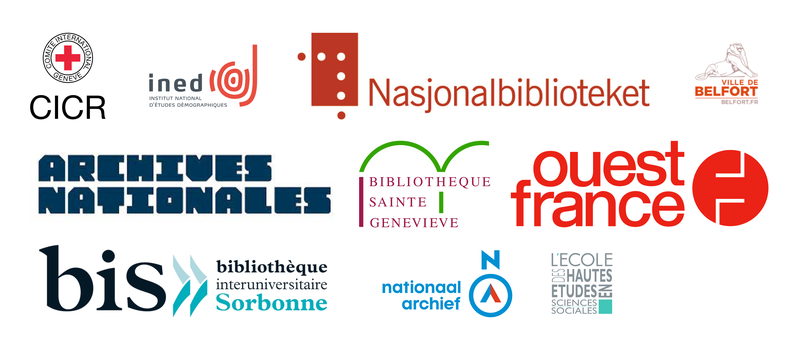 Videos:
Grouping Newspaper Article Elements with Callico: