The perfect tool for document and image annotation
Are you in search of a versatile and efficient document annotation tool? Look no further than Callico, a dedicated platform that outperforms its competitors in various aspects. In this blog post, we will compare Callico to some of its main competitors, highlighting the advantages that make Callico the go-to solution for your document annotation needs.
Why choose callico over another annotation platform?
Callico is neither the first nor the only collaborative document annotation platform. However, Callico is specifically designed to process digitised documents using artificial intelligence. As a result, it offers features not found in any other platform. Let's take a closer look.
Callico vs. Transkribus
Transkribus is a platform designed for the automatic recognition of handwritten and printed historical documents. While it allows users to train custom handwriting recognition models (OCR/HTR) and offers a single interface for multiple annotation types, it falls short in managing annotator teams and task assignments. Callico not only offers additional annotation modes such as classification, metadata and grouping into articles, but also provides annotation campaign management, making it a solution better suited for collaborative document annotation or validation.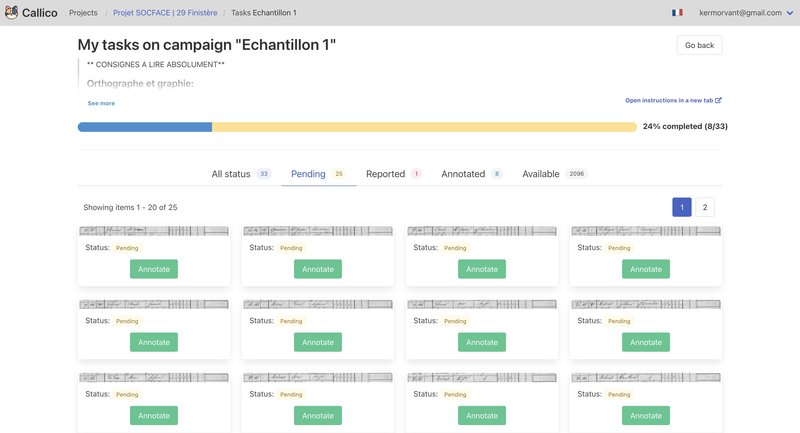 Callico vs. Labelstudio
Labelstudio is a multi-purpose annotation platform for various media types. Although it offers an OCR mode for transcriptions, it is not specialized in document annotation. Callico, on the other hand, is dedicated to scanned document annotation, with ready-to-use and configurable annotation modes that cater specifically to document annotation tasks.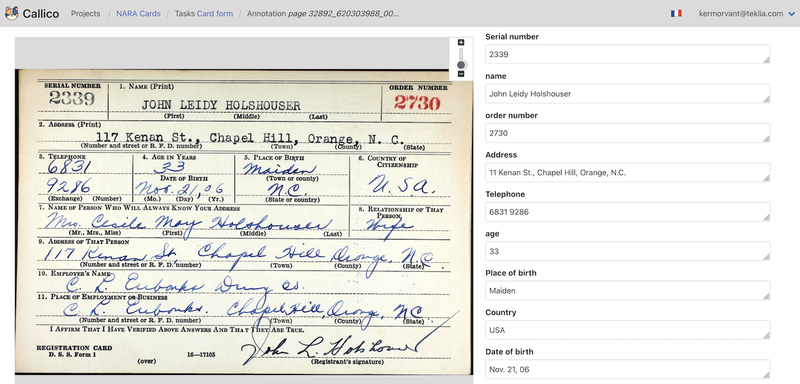 Callico vs. Prodigy
Prodigy is a popular Python library for creating unit annotation tasks, mainly for NLP tasks. However, it does not support document annotation with text and image. Callico outshines Prodigy by offering simultaneous viewing of images and text for annotation campaigns, as well as an article grouping mode, which is unavailable in Prodigy.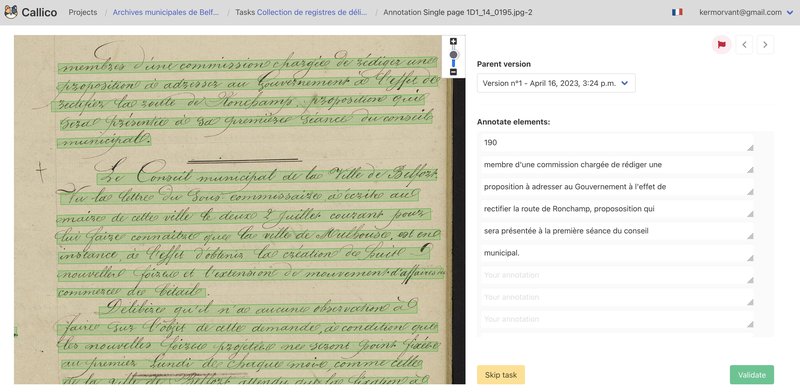 Callico vs. Tagtog
tagtog specializes in annotating named entities in complete documents and supports PDFs with a text layer, but does not offer manual transcriptions. In contrast, Callico provides more diverse annotation functionalities. While tagtog is better suited for modern electronic or PDF documents, Callico offers metadata classification and grouping modes that are not available in tagtog.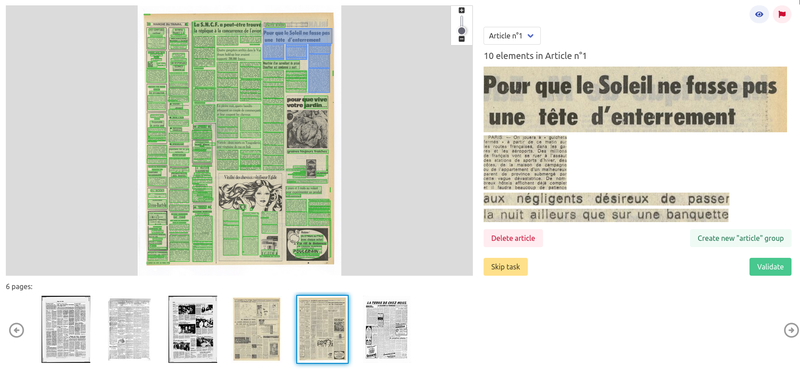 Callico vs. Kili
Kili is a platform for managing annotation campaigns across different media types. However, it requires using an OCR to annotate scanned documents. Kili, like tagtog, is more suitable for annotating modern electronic documents or PDFs, but lacks classification, metadata, and grouping modes. Callico, in comparison, is tailored to handle scanned documents without the need for additional tools.
Conclusion
In conclusion, Callico offers a versatile, user-friendly, and comprehensive solution for document annotation, outperforming its competitors in various aspects. Whether you need a platform for OCR and HTR training, document layout analysis, or named-entity recognition, Callico is the ideal choice to improve your annotation workflow.

Try Callico today and experience the difference firsthand!