Ocelus is Teklia's web service for handwriting recognition. This service is cloud-based but can also be deployed on premise to process sensitive documents. The service was so far proposed in French and English and we are happy to release our first service for handwritten Arabic recognition.
Arabic recognition has some specificities to take into account when a system for automatic handwriting recognition. It is read from right to left, there are 28 letters with 2 or 4 different ways of writing each letter, some of them are very similar, the difference is in the pointing of consonants (ex: ب ,ث and ت ). There are many complex diacritics, ligatures, calligraphy and layouts. The complexity of developing handwriting recognition systems for arabic also comes from the scarcity of research and databases to train the models.
The performances obtained with this model are competitive with models already published in the scientific research literature. In order for it to be effective on arabic script recognition we keep in training our model with more data to make it even more efficient.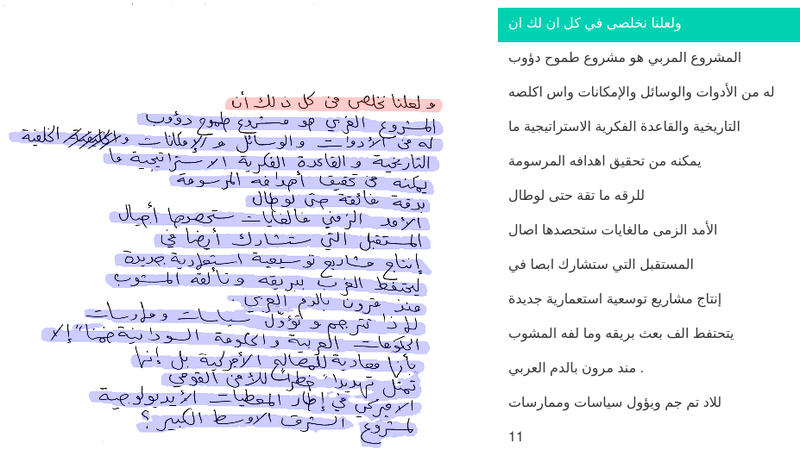 Contact us at team@teklia.com to try our Arabic recognition models on your documents